The multifunctional station for successful garage businesses
The multifunctional station for successful garage businesses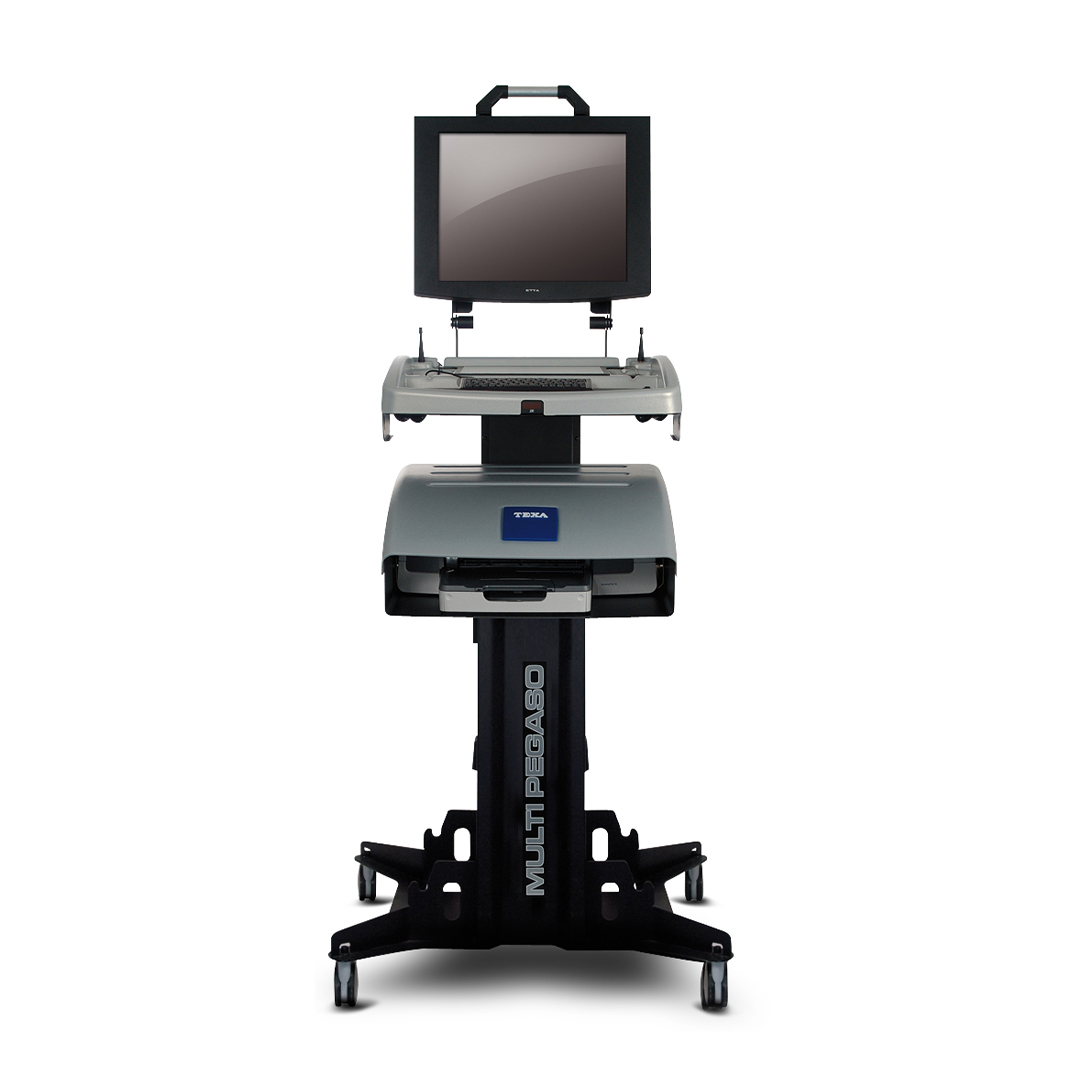 Repairing latest-generation vehicles requires the right sort of equipment, built around innovative technological solutions that can be continuously updated to cope with the rapid changes and constant progress typical of the automotive sector.

MULTI PEGASO 3 is the most complete and reliable solution on the market today, and combines exhaust gas analysis and advanced diagnostic resources in the one unit.
This complete workstation comes complete with a colour printer and Bluetooth technology. Because it can dialogue remotely with all TEXA tools and simultaneously control all TEXA interfaces and devices, MULTI PEGASO 3 is guaranteed to rationalise work in the modern garage.

The bottom section of the unit houses two compartments containing connectors for recharging the GASBOX Autopower and OPABOX Autopower modules. A combination of solidity and easy handling makes the MULTI PEGASO 3 ideal for workshop use.
Tested for use
in the harshest environments
MULTI PEGASO 3 is mounted on a stable and robust trolley with 4 sturdy wheels and is based on a new industrial PC fully engineered by TEXA. The station's advanced software has been specifically developed to manage complex analysis and diagnostic procedures.

It is equipped with a 1.86 GHz, Intel Atom dual-core processor, 2 GB of RAM, 340 GB hard disk, 19" display, DVD burner and air mouse remote control. The operating system is Windows 7.

MULTI PEGASO 3 also includes a professional keyboard, an optical mouse, an infrared interface for remotely controlling all main functions, and a high quality ink jet colour printer. MULTIPEGASO conforms to the strictest quality standards and is ideal for use in workshop conditions.
ETS: Emissions Test Software
Control software for TEXA exhaust gas analysis tools. ETS can be installed on any Windows PC.
The software guides the mechanic step by step through the test procedure, and interacts automatically with TEXA's GASBOX Autopower, OPABOX Autopower, RC2, RC3 and RCM tools.
Team and technology at your service
Exclusive services that allow you to make the most of its potentiality and receive continuous support by the TEXA Call Center's team* of specialists.
This way your workshop can always keep up with the latest automotive technologies.
An extra ally for the daily work of vehicle repairers.

* Verify the availability of SERVICER in your own country.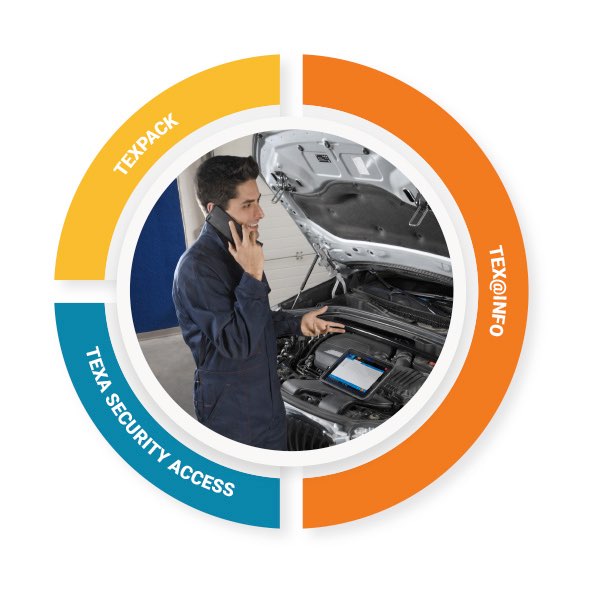 PROCESSOR SYSTEM
CPU: Intel Atom Dual-Core 1,86 Ghz
Graphics card: GMA 3600
RAM: 2 GB DDR3
Hard Disk: 340 GB
Burner: Slim CD / DVD player / burner
OPERATING SYSTEM
Windows 7 embedded
CONNECTORS
Audio connectors microphone/headphone and line in on back side
8 USB2 ports
LAN 1Gbits/sec
1 serial
1 parallel port
POWER SUPPLY VOLTAGE
110 Vac / 230 Vac
ENVIRONMENTAL
Operating temperature:- da 0 a 40 °C
Storing temperature: – da 0 a 60 °C
Operating/storing humidity:- da 20% a 80%
DIMENSIONS
787x702x1180 (monitor lowered) mm
WEIGHT
approx. 70 kg