IDC5 OFF-HIGHWAY BASIC INSTRUCTIONS

OBJECTIVES
Why attend this course?
Get to know all the functions in TEXA's IDC5 diagnostic software and their practical application to perform a proper electronic diagnosis on agricultural vehicles such as the automatic vehicle search, TGS3s Global System Scan, Error, Status, Parameter, Activation, Adjustment pages, Wiring Diagrams, Technical sheets, Technical data and services, Customer Management, Technical support.
During the video lesson, practical diagnostic examples on the vehicle will be analysed.

ATTENDANCE MODE
the course will be ONLINE in live VIDEO CONFERENCE with enabled TEXA trainers. TEXAEDU will provide the credentials to access the e-learning platform directly to each student.
The participants will have the possibility to connect remotely to simulate some practical diagnostic examples on trucks.
The teaching material for the course (slides, practical exercises, simulation sheets) will remain available for the participants in digital format in the e-learning platform.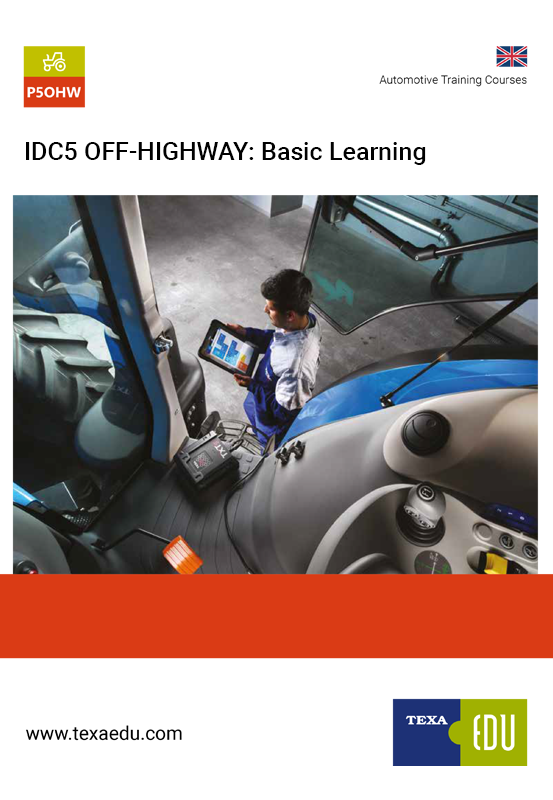 ---
Currently there are no courses scheduled
Texa products in this course: