Diagnosis over Internet Protocol
Diagnosis over Internet Protocol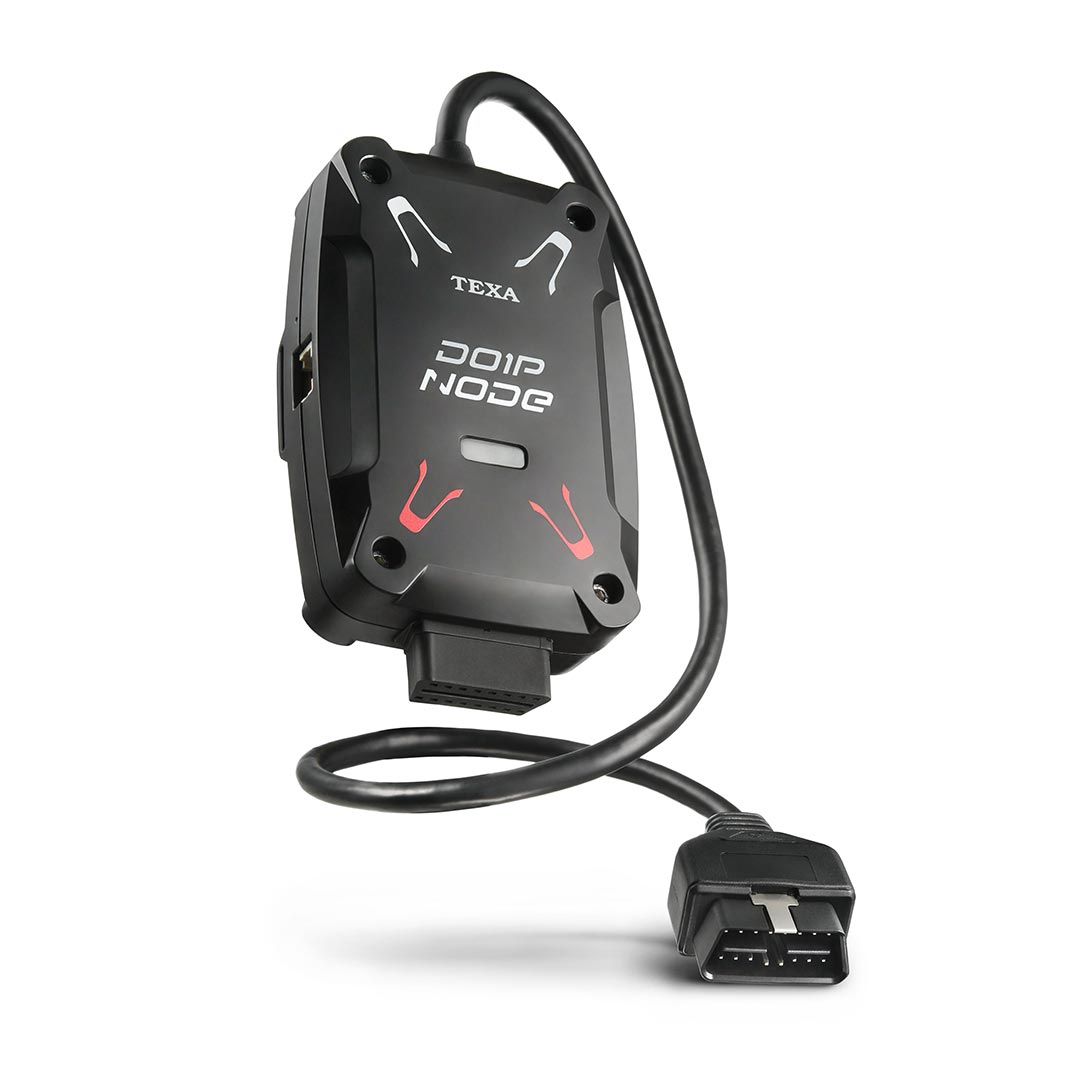 DoIP NODE is the multi-brand adapter developed by TEXA, which allows carrying out high-speed DoIP (Diagnosis Over Internet Protocol) diagnostic operations on vehicles equipped with an Ethernet communication BUS, a new architecture that manufacturers are beginning to implement along with the traditional CAN-BUS line.
The use of the DoIP NODE represents a great advantage for mechanics, as they do not have to replace the TEXA instrumentation they already own, but simply integrate its operation using it when the vehicle they are working on requires it.
Its reduced dimensions (90 mm x 135 mm x 34 mm) allow inserting it between the traditional OBD socket and the Navigator TXT MULTIHUB or Navigator NANO S interface and each time it identifies which protocol the vehicle uses.
The brain in TEXA's diagnostics
The IDC5 software is complete, practical, intuitive and extremely quick to access communication with the vehicles.
It guides you through all the diagnostic phases, from the error identification to its solution.
Always in a practical, safe, professional way.
Team and technology at your service
Exclusive services that allow you to make the most of its potentiality and receive continuous support by the TEXA Call Center's team* of specialists.
This way your workshop can always keep up with the latest automotive technologies.
An extra ally for the daily work of vehicle repairers.

* Verify the availability of SERVICER in your own country.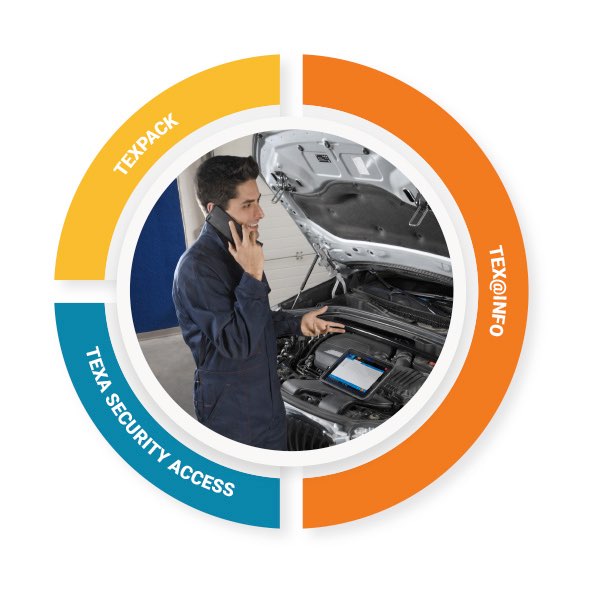 MANUFACTURER
TEXA S.p.A.
PRODUCT NAME
DoIP NODE
POWER SUPPLY
12 – 24 Vdc from the vehicle battery through the OBD socket
ABSORPTION
500 – 900 mA (12 – 24 Vdc)
WIRELESS PERIPHERAL DEVICES
WiFi IEEE 802.11 b/g/n 2.4 GHz
OPERATING FREQUENCY BAND
2400 ÷ 2483.5 MHz
MAXIMUN RADIO FREQUENCY POWER TRANSMITTED
10 dB
OPERATING TEMPERATURE
0 °C ÷ 50 °C
STORAGE TEMPERATURE
– 20 °C ÷ 60 °C
STORAGE AND OPERATION MOISTURE
10 % ÷ 80 % without condensation
DIAGNOSTIC CONNECTORS
• Male OBD x1
• Female OBD x1
• RJ45 x1 (2000 mm unshielded cable)
FEMALE OBD ABSORPTION (output)
12 – 24 Vdc 500 mA max
RJ45 ABSORPTION (output)
3.7 Vdc 10 mA max
USER INTERFACE
3 bicolour LEDs