Measuring vehicle exhaust
particulate number emissions
Instruments for measuring vehicle exhaust particulate number emissions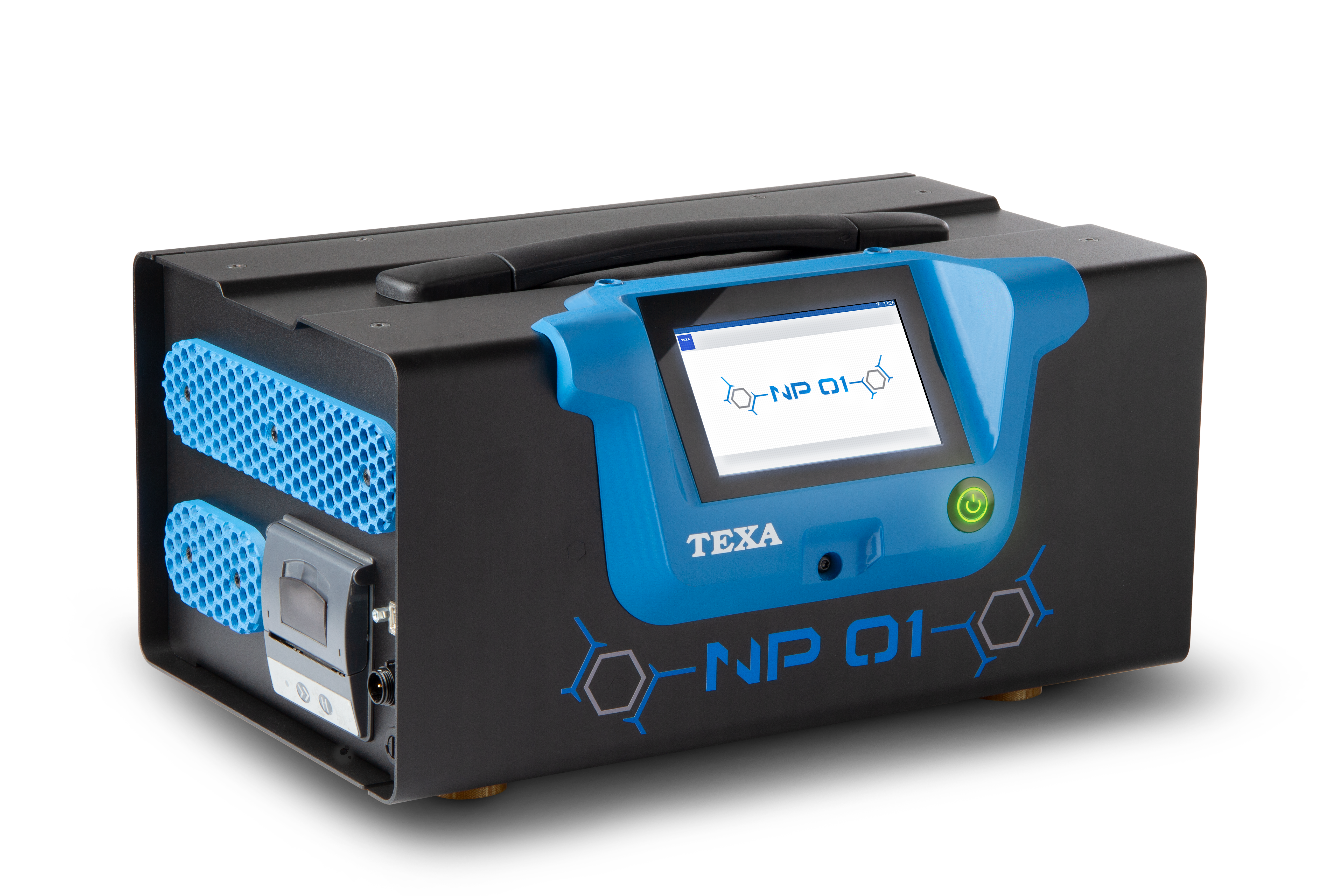 Measurement of particle number concentration (PN) in the exhaust of motor vehicles has recently become really important in several European countries and it will be integrated in PTI legislation starting from Netherland, Belgium and Germany.
Charge-based sensing techniques for the examination of PN, like Diffusion Charging (DC), represents the main technology available for this type of check.
NP 01 is the first TEXA tool of a new instrument generation developed and designed in order to measure particulate number concentration of motor vehicles emissions.
NP 01 is a particle counter working in the dimensional range between 23 and 200 nm using a DC sensor. NP 01 integrates a touch screen display for a fast and easy management by end user and a WiFi interface for communicating to the visualization
software. NP 01 was developed respecting technical  specifications requested by Dutch N-PTI regulation and German PTB-A 12.16.
– Robust device, insensitive to vibrations
– Compact and lightweight for mobile use
– Highly efficient diffusion charge measurement sensor
– Fast intuitive user interface
– Future-proof technology, easy to adapt to new requirements thanks to Linux-based platform touchscreen display
– PC interface
– Low maintenance
– Ready for use with gasoline direct injection engines
– Can be easily integrated into existing PTI line

Technology
DC

Measuring range
5.000 – 5.000.000 #/cm3

Particle size
23 -200 nm

Resolution
1.000 #/cm3
Response time 95%
< 15 sec

Error (absolute)
25.000 #/cm3

Error (relative)
25%

Interfaces
WiFi, USB