A complete tool for all wheel management needs, even in future.
A complete tool for all wheel management needs, even in future.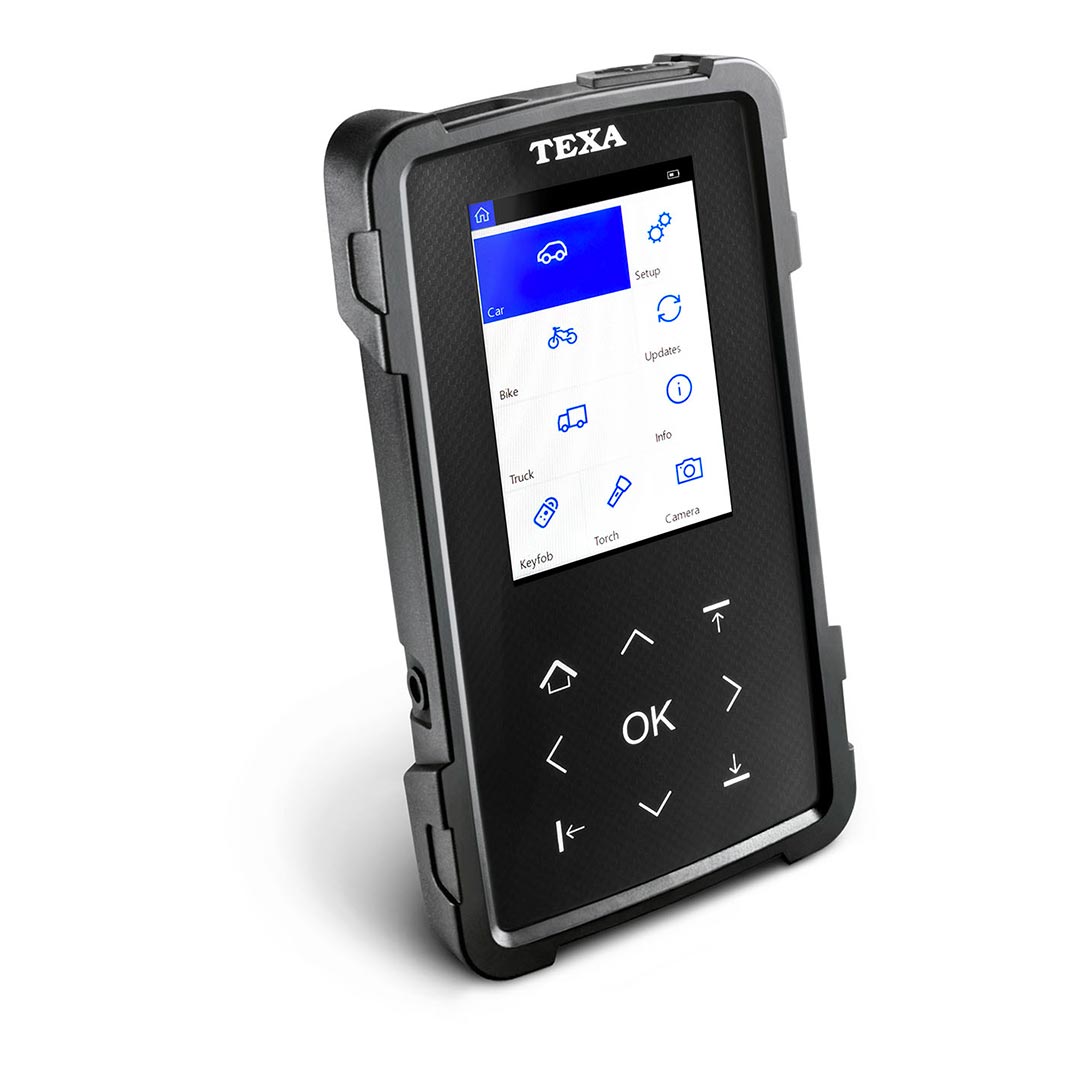 TPS2 is a new tool from TEXA that offers tyre fitters all the functions they need and guarantees complete reliability in use.
TPS2 is engineered to dialogue quickly and easily even with sensors that require particularly high power, especially during activation.

A 5 megapixel HD camera with AF lets you take photos for attaching to customer reports. You can even use it to read QR codes if necessary.
TPS2 comes with 4 GB of internal memory and also boasts a slot for microSD cards. These can be used to save and load reports on the work done on customers' vehicles and also to ensure the efficient management of seasonal tyre changes.

TPS2 lets you work on three types of vehicle: CAR-BIKE-TRUCK.

The tool can communicate with sensors in two ways: manual selection and TWS2, the latest development of TEXA's TWS function (also found on TPS), faster and more effective than ever.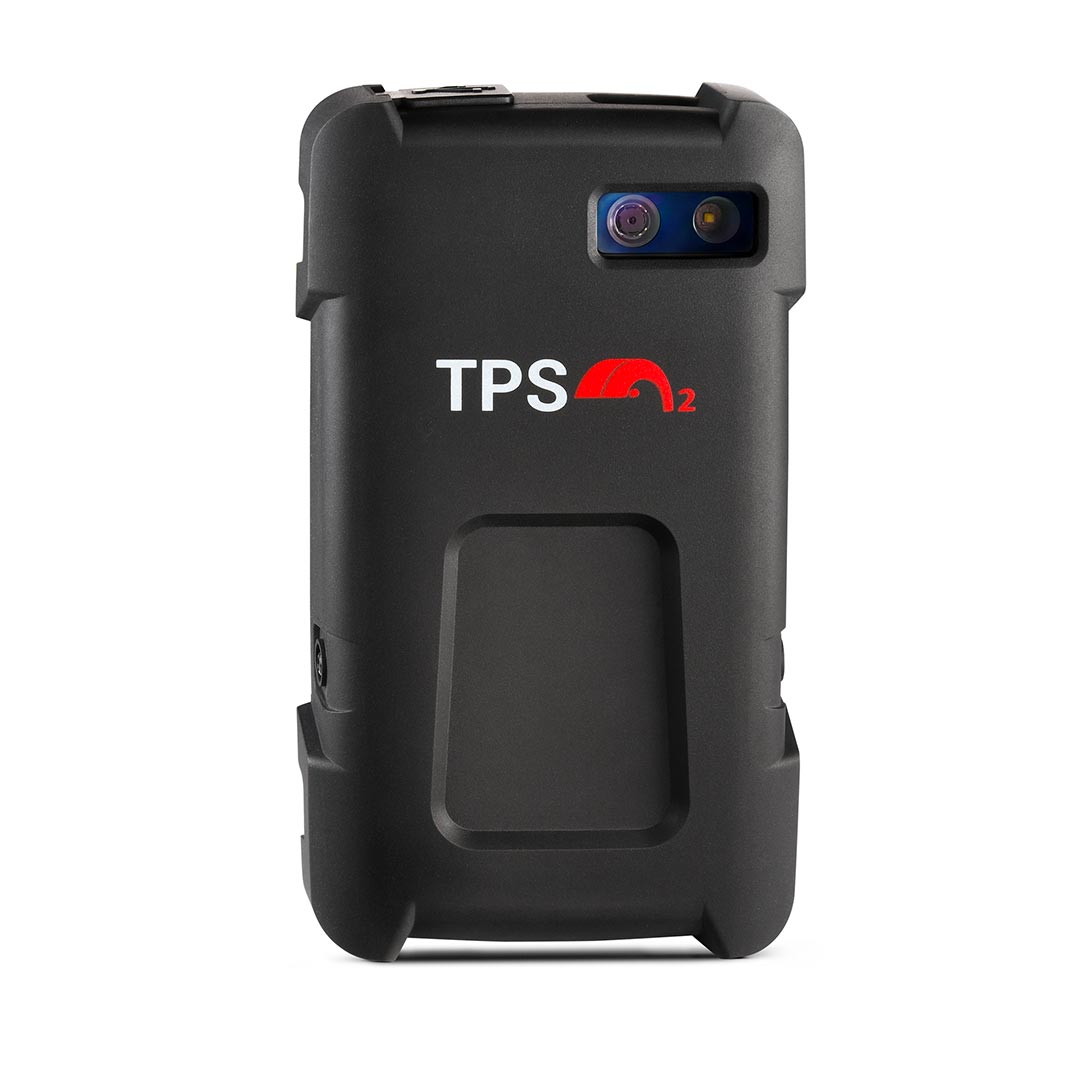 TPS2 is robust, fast, simple to use, and features a display large enough to let you view all the information you need on a single screen. This unique combination of features makes TPS2 the top tool for TPMS work.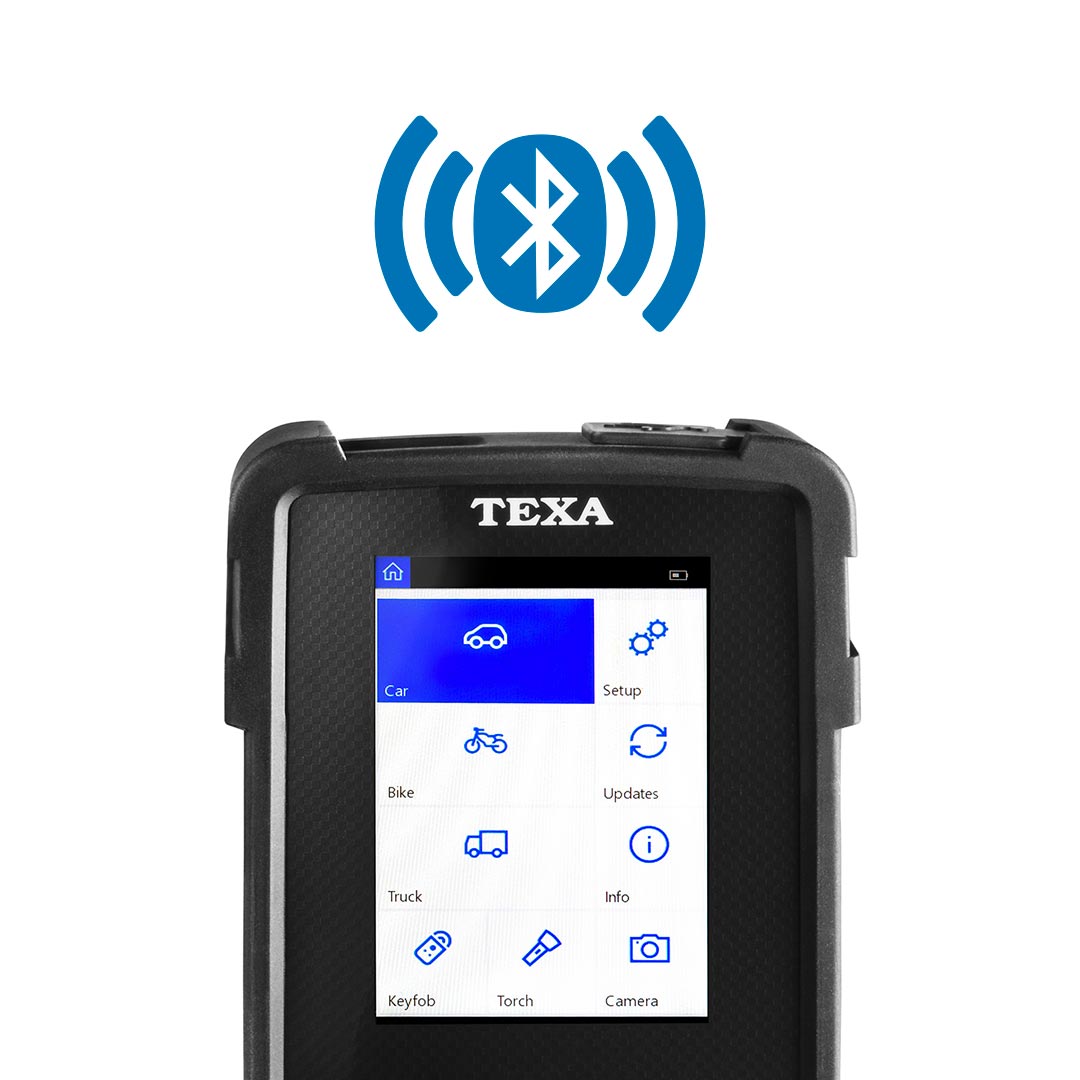 TPS2 communicates with the TPMS control unit via Bluetooth (Dual Mode). A Wi-Fi module also lets you connect to the internet and download software updates to expand the vehicle database or add new software functions.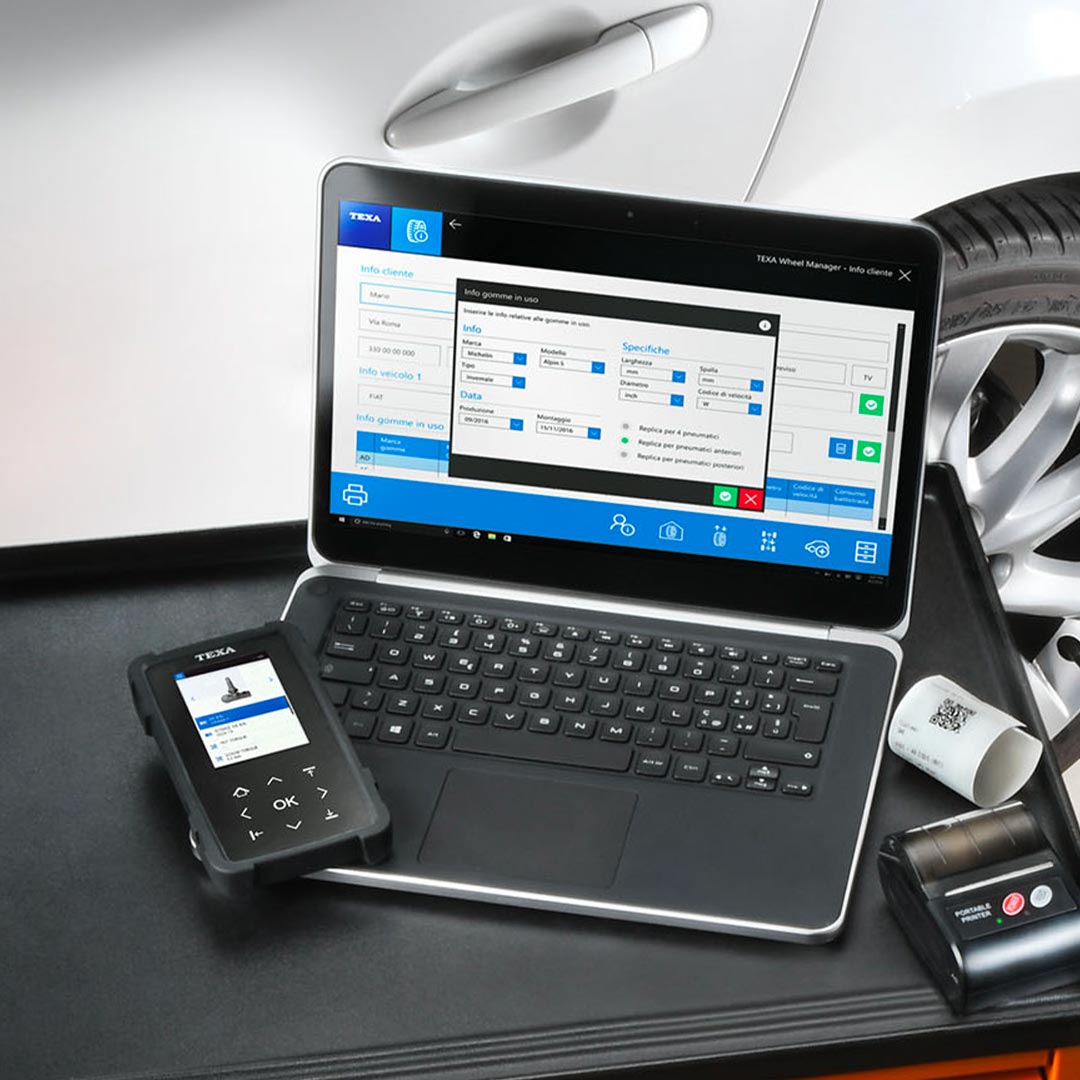 TPS2 comes with a dedicated software utility for activating the tool, consulting manuals, searching for updates and running TEXA TYRE MANAGER software.
Team and technology at your service
Exclusive services that allow you to make the most of its potentiality and receive continuous support by the TEXA Call Center's team* of specialists.
This way your workshop can always keep up with the latest automotive technologies.
An extra ally for the daily work of vehicle repairers.

* Verify the availability of SERVICER in your own country.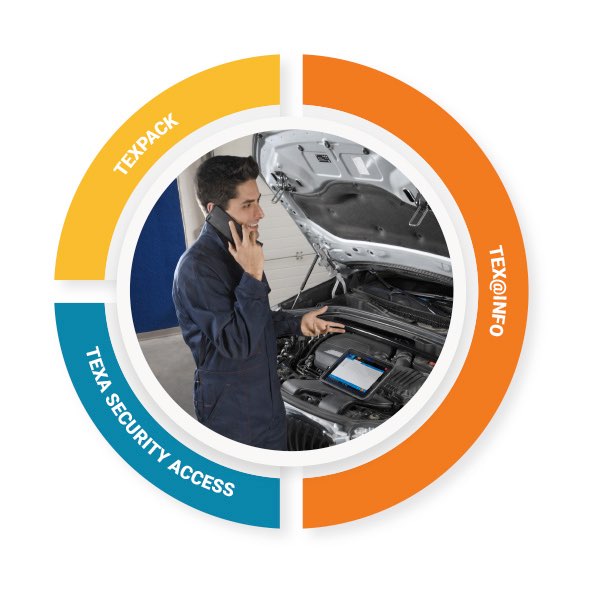 PROCESSOR
Cortex M7
MEMORY
RAM 8 MB
Flash 4 GB
DISPLAY
LCD IPS 3,5″ 480×320
CAMERA
5 MP autofocus; flash LED
TRANSMISSION FREQUENCY 
125 kHz
RECEPTION FREQUENCIES
433 MHz – 434 MHz
CABLE COMMUNICATION
USB
WIRELESS COMMUNICATION
Class 2 dual mode Bluetooth with built-in antenna.
WiFi 802.11 b/g
BATTERY
Li-ion 2500 mAh – 3,7 V
AUTONOMY
approximately 10 hours
CONSUMPTION
USB connector 500 mA max
CHARGE
approximately 5 hours with the device switched off
EXTERNAL CHARGER
Modello K06S050120G
230 Vac / 5 Vdc 1,2 Adc
ENVIRONMENTAL
Operating temperature: – 10 °C ÷ 45 °C
Storage temperature: – 20 °C ÷ 60 °C
Temperature while charging: 0 °C ÷ 45 °C
Storage and operation moisture: 10 % ÷ 80 % without condensation
WEIGHT
300 g